The Connected Center is lovingly run by registered counsellor and yoga teacher Araluen Clarke. Her studio is a space of healing through trauma-informed yoga, counselling and other wellness modalities.
The Connected Center - WholeHearted Counselling specialises in Mindfulness Self-Compassion Coaching.
Mindfulness self-compassion combines three powerful principles that will help you live your most wholehearted life.
Mindfulness is a state of being where you are completely present in the moment, acknowledging and accepting your emotions, thoughts, and physical sensations without being overwhelmed or judgemental.
Compassion derives from the Latin word "compati", which means "to suffer with" or "to suffer together". When you see someone struggling, compassion is what motivates you to offer warmth and support. Self-compassion involves recognising your personal suffering and treating yourself with the same kindness and care that you would extend to a loved one.
Common humanity helps us to be less judgemental of our inadequacies by recognising that we are all beautifully flawed humans and that we are not alone in our experience of being human. Common humanity supports us to turn towards ourselves in times of suffering with the same gentleness we would use to turn to a loved one in pain.
Using a combination of counselling, coaching, and yoga techniques, Araluen Clarke will support you to turn love inward, recognise your humanity, accept your flawed beauty, and begin to build a new loving relationship with yourself.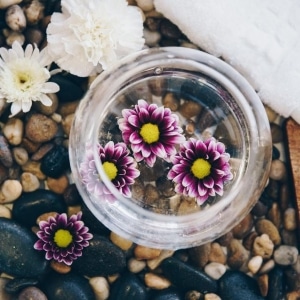 Opening soon.
Located in beautiful Birkenhead village, Wholehearted Yoga is a boutique studio where small groups can practice yoga in a light-filled, gentle space.
With a focus on mindful self-compassion and yoga as therapy for trauma, Wholehearted Yoga Studio offers a place of sanctuary, healing, and empowerment. It's designed to be a nourishing, non-judgemental environment where you can come to move, breathe, and let go.
Sessions are run by registered counsellor Araluen Clarke, a 200-hour-trained yoga instructor. Her focus and passion are body-based treatments for trauma in the context of a safe, supportive and reliable relationship.